Lead generation is a process that involves attracting prospective clients and converting them into clients or people with interest in your financial advisory firm. But why is it so difficult to attract and convert people? Most people do not want to be contacted, and you could be marketing to the wrong target audience.
For instance, most investors will ignore a financial advisor trying to solicit them. They do not like being contacted, and it is even harder to reach them now because of the advancement in technology such as spam filters and caller ID. It makes it easy for them to block you or decline your call.
Direct mail and cold calling are outbound marketing techniques close to being done over with how much time and resources are invested in them and their low yield. As a financial advisor, you can attest that the rejection rate from investors is close to 100% when you try to reach them, especially if they are not interested.
Therefore, it is worth noting that if you would like to generate leads using outbound marketing, there is simply no convenient and cheaper way of doing it.
Lead Generation For Financial Advisors
A significant number of financial advisors admit that they do not have sufficient leads to talk to monthly. Even more important is that more financial advisors report not having a cost-effective solution they can use to solve this problem. Most financial advisors have confirmed that they rely on referrals from their friends, family, and existing clients, to help them generate leads.
Relying on referrals alone is the most inefficient way of generating leads. That is the equivalent of sitting in your office and hoping that a prospective client may call you or come across your office. To generate a steady flow of leads, you need to employ a proactive marketing strategy.
When you think about it, if you were to do businesses solely based on referrals, the number of paying clients you get from referrals cannot possibly offset your annual attrition rate due to relocation, death, or termination. While all financial advisors have goals, most do not have cost-effective strategies and can use for positive ROI and generate organic growth.
We will go over multiple marketing strategies that financial advisors can use to generate more leads on their website and brand.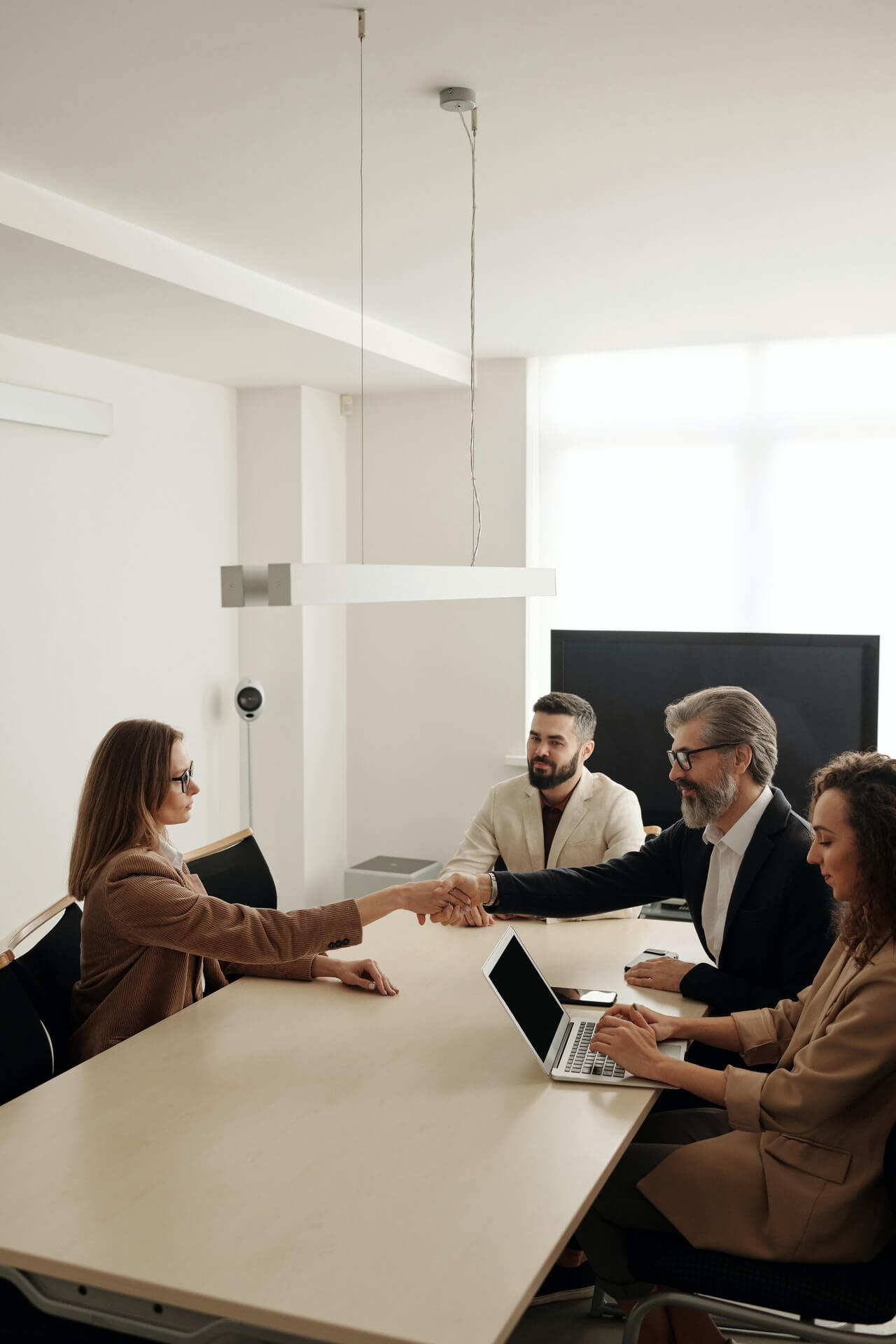 Inbound marketing is when an investor initiates contact with a financial advisor. This is a marketing strategy that financial advisors should consider using since it takes away the significant chances of rejection often associated with outbound marketing. But how do you go about inbound marketing? Simple, the internet.
Most investors use the internet to research, contact and find financial advisors. So it is almost impossible for you to experience rejection when an investor reaches out to you first. An inbound marketing strategy is a superior solution to financial advisors.
Inbound market fits into how most people, if not everyone, uses the internet to find products, service providers, and information. It is worth noting that most investors are comfortable and prefer being in control when the process starts, like which financial advisors they get in touch with to conduct the initial interview.
If you have a financial advisor firm with its website and brand, you can use inbound marketing. This is because it requires you to have a website since investors will use it to conduct a section of their research. They may also search for your firm's name on Google, which will eventually direct them to your advisor's website, where they will learn more about you.
Therefore, ensure you have a website since it is an essential part of inbound marketing because it can help you convert visitors to your website into qualified leads. Unless you have a website where your firm is represented, inbound marketing will not work for you.
Most big brands often advertise for leads on popular search engines. These brands have enough money that can maintain an eighteen-hour daily exposure for their outstanding keywords. However, smaller firms do not have the money or budget to compete with that.
People who are immediately looking for a financial advisor are the ones who may click on such an ad. With ads, you pay per click. For instance, you can pay for conversion clicks.
People may click on your ad, but that does not mean that they will be qualified leads. So if you have a small firm, perhaps consider Facebook advertising and not a PPC ad. Facebook often publishes the ads based on demographics.
With Facebook ads, people looking for a financial advisor and those who are not will see your ad. This may reduce the results you desire, but it also reduces your costs significantly.
Generating Leads Mistakes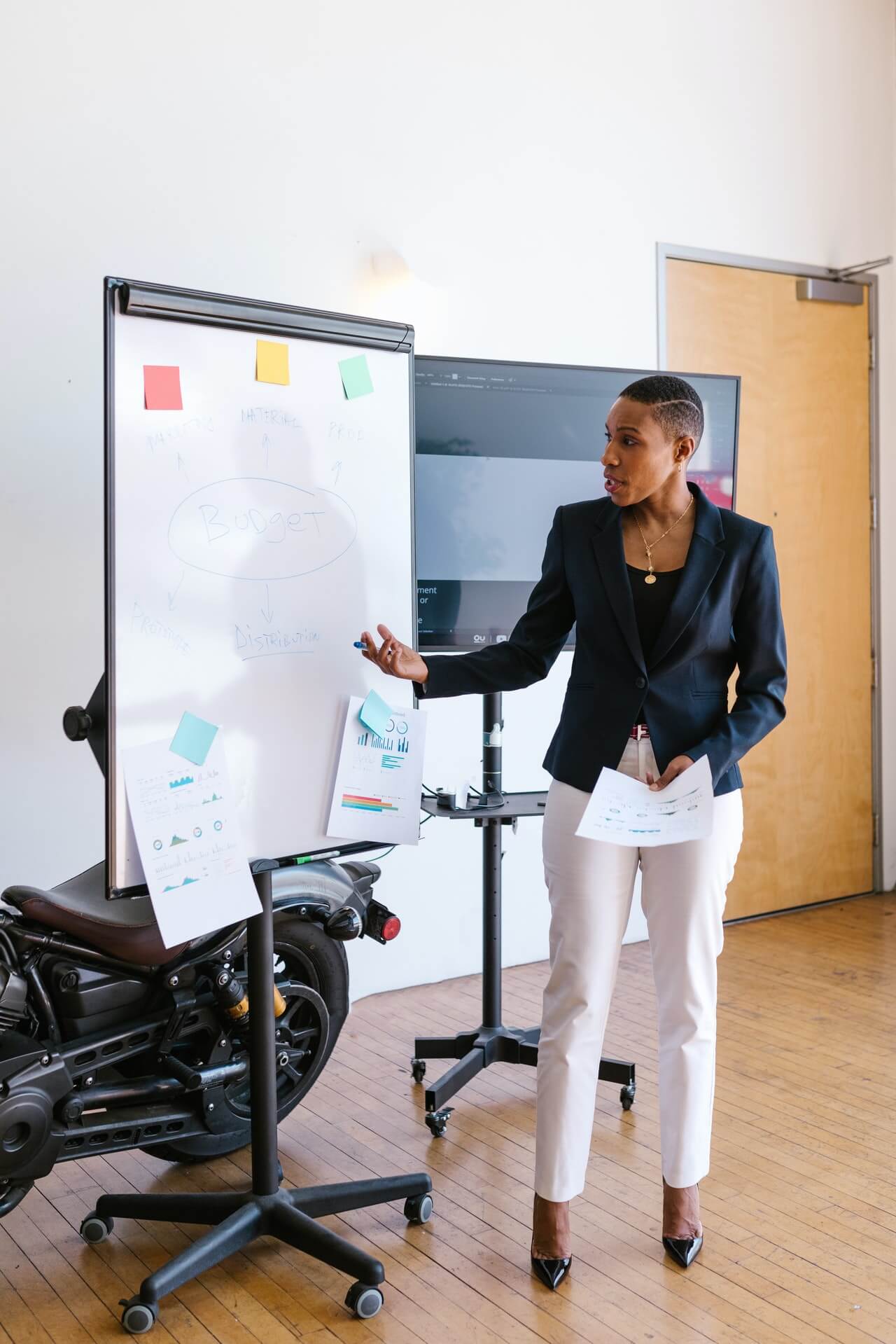 Mistakes Financial Advisors Make When Generating Leads
Most advisors admit that they have a low, close rate when they follow up with their leads. Often, they have a problem with converting them into prospects, reaching them, converting prospects into paying clients, and competing with other financial advisors. Financial advisors fail to realize that an investor is often cautious when selecting an advisor to talk to and hire eventually.
Most investors are often cautious because it is their first time working with a financial advisor or have had a bad experience working with one. Therefore, they often view all information to make a right and informed decision, which usually starts with them visiting your firm's site to learn about your services. Besides delivering information, your site also creates a first impression that determines if they will work with you.
Your website must be competitive with your competitor's site because an investor will view all of them. An investor will also look up your name and your firm's name to confirm if you are a trustworthy expert. Ensure that you manage what potential investors can see because it determines whether they will work with you or not.
Most Common Questions About Lead Generation
How Internet Visibility Can Generate Leads for a Financial Advisor?
You have to employ a marketing strategy if you want your website to gain traction. Internet visibility generates traffic to your website, which will then be converted to qualified leads. An investor has to find your firm on the internet for them to go to your website.
In most cases, investors are often looking for a particular article on the internet, and they may be drawn to your website. This will be your opportunity to convert them into qualified leads. Note that a lead is not just anyone who chances upon your website and reads your articles.
Your ideal type of client is the best visitor to your site. For instance, you may prefer working with pre-retirees, so when seeking visibility on the internet, you have to use specific keywords that a pre-retiree would use to find a service provider and financial information.
However, visibility is only half of it. The other half is getting the investors you desire on your website. When you figure out how to work the two, your website will generate a steady flow of leads.
Are Financial Firms Supposed to Generate Leads for Advisors?
Financial firms have always put the responsibility of generating leads on financial advisors. In the past, whenever a financial firm wanted to increase the growth in their firm, they would hire more financial advisors. More specifically, financial advisors who had existing books of business.
Most firms do not take the responsibility of generating leads for financial advisors who are independent contractors or employees. Instead, they only do institutional advertising that aims at promoting their brand. This creates a contradiction.
Although a financial firm owns the website and the brand, they believe it is not their duty to generate leads for their financial advisors. Yet, a financial advisor cannot use a marketing strategy like inbound marketing without having a website.
The best solution may be for the firms to employ inbound marketing and financial advisors working for the firm to reimburse it for the costs of the lead. This would only work in firms where the financial advisors are independent contractors with high payouts.
Is it Right for Financial Advisors to Buy Leads?
Financial professionals and firms can either generate their leads or pay a third party to do it for them. They can produce their leads through methods like referrals, outbound marketing, and inbound marketing. However, if a financial advisor or a firm is struggling to generate leads, buying them from a third party is a better alternative.
Buying leads is an economical and quick way to solve your lead problem. It is worth noting that you should consider three main measures when buying leads from a third party. These include,
The percentage you got to talk to from the leads.
The percentage from the leads who became active prospects because you had a mutual interest
The percentage of the prospect that became paying clients
For instance, say that you bought ten leads and each cost you $100. You were able to communicate with five of them, but only one hired you and produced $3000 of annual expenses. This is three times more than what you spent on buying ten leads, so it can be a way to effectively grow the firm as long as you can convert leads to prospects and then clients.
How Websites Generate Leads?
A financial advisor website is usually designed to give information about the firm. A financial advisory website is not intended to generate leads for the firm. A website has to be structured in a specific way to generate leads.
For instance, say your inbound marketing strategy is getting your firm's website steady traction. This means your website has one chance to convert this traffic into leads. As mentioned earlier, the best visitor for your site is one looking for a financial advisor.
Therefore, a good visitor will go over the information on your website, and if they are impressed, they will get in touch with you to book a meeting or a screening call. Another good visitor is one looking for financial information that can guide them in making better financial decisions. Specific information is what will make them decide if you are the best financial advisor.
In most cases, such visitors often look for information that can help them fix a financial pain point. Therefore, they will sign-up to get the information they seek, which leaves you with their contact information.
Lastly, some visitors will be looking for information on local service providers. They will not register for any free offers or contact you. They are usually conducting research on which financial advisor they will contact in the future, say when they are closer to retiring.
Do Websites Qualify Leads?
This can go two ways. For instance, most financial advisory firms usually have a minimum asset requirement. Someone may visit your website and want to register for a free offer or schedule an interview, and they will be directed to your landing page, where they are supposed to give their information.
They may be required to state how much money they have to invest. If they state an amount lower than your firm's minimum requirement, an automated message will pop up letting them know they have not met your minimum. Alternatively, your landing page could disclose your minimum.
When visitors see that they do not meet your minimum, they will not sign-up for a free offer or submit their contact information. When setting a minimum, consider that a person may not be able to afford your minimum currently, but they could in the future. For instance, they may be retiring in a few months, which means they can meet your minimum when they roll money from their 401k to a rollover IRA.
It would be best to drip on any visitor who registers on your website for one of the offers you have up and talk to those who require immediate contact. You could qualify them on the initial call.
Various other tips can help financial advisors with lead generation. Our agency, Alpha Bay Media, can help you. Are you interested in learning more about marketing your financial advisor business? Book a free strategy call with our team today so that we can learn more about your business. Schedule a call.
Our Services Can Take Your Business to the Next Level. Click Below to Book Discovery.