How Financial Advisors Use
Facebook Ads for More Leads and Sales
How Financial Advisors Use Facebook Ads for More Leads and Sales?
Over the years, there has been tremendous growth and improvement in technology. The internet has grown to a point where it has become a global village. Since social media was established, especially Facebook, it has grown rapidly and is a popular platform where financial advisory firms and investors can interact.
Financial advisors can reach investors by marketing their services and advice. Whether you have a small or big financial advisory firm, you can use Facebook's paid advertising. There are multiple ways to utilize and maximize the Facebook ad tools, no matter your budget. However, you first have to be conversant with how Facebook works. Learn the simple things about Facebook advertising and how you can use the ads to grow your RIA and reach your desired target audience. Listed below are a couple of tips on how financial advisors can use Facebook ads for more leads and sales.
There are multiple ways to utilize and maximize the Facebook ad tools, no matter your budget.
Facebook Advertising Permissions
As mentioned earlier, you need to know how Facebook ads work before using them to generate more sales and leads. It is worth noting that Facebook permissions are often set on a default user level, so you need to ensure that you give the right associate or employee the proper access level. For instance, if you would like to grant an employee permission, they need to have their profile on Facebook.
With employee-level access, you can set it to allow specific roles on specific accounts of those users. This ensures that you can immediately revoke their advertising privileges when the contractor or employee leaves your firm.
The admin has a different level of access because their role allows them to change payment settings, remove and add users, and edit settings. It would be best if you reserved the admin role for a high-level employee and made sure there is more than one admin. Having another admin ensures there are no chances of a password being forgotten, leading to you getting locked out of the account.
How Financial Advisors Target Their Perfect Audience
It is essential to define your target audience before you come up with an ad. Suppose you would like to maximize on Facebook ads. You need to utilize all the targeting features. Facebook gathers a lot of demographic and personal information, so you can either make your audience broad or narrow it down as much as you would like.
The type of advertising you are doing determines the kind of audience you select. For instance, you can reach your target audience by zip code, interests, and age. Note that you can name and save that audience for future use if you plan to use it regularly.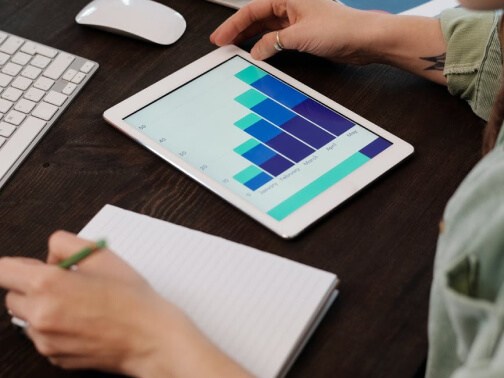 Set Your Advertising Budget
No matter what advertising method you plan to use for your financial advisory firm, you must define your budget. To stay on track, make sure that you have set a budget for your Facebook advertising plan. There are multiple ways you can define your budget.
With Facebook ads, you can set a budget by defining it as a daily budget, lifetime budget, or you could set a schedule on how the ads should run over a specific period. Check your real-time budget so you can track your expenditure and decrease, increase, or stop it altogether, depending on the ad's results.
Choose your Facebook Ad Format
You can choose multiple ad formats for your Facebook ads, such as single image ads and a carousel, which has multiple messages and images. Your audience may influence what format you choose your ad to appear in. Alternatively, you could divide your budget and use both formats to see what format gives you the desired results.
Suppose you are using the carousel ad format, and you are using various images, ensure they match the message and are coherent with each other. Another thing to note is that whenever you use branded graphics, check the number of text included in the graphic. Facebook prefers adverts that have little or no text in the graphic.
You can use tools that will help you know if the amount of text in your ad is acceptable according to Facebook's guidelines. However, this will not determine the performance of your ad compared to other ads that do not have the graphic text, and they are competing for the same target audience that your ad is competing for on Facebook.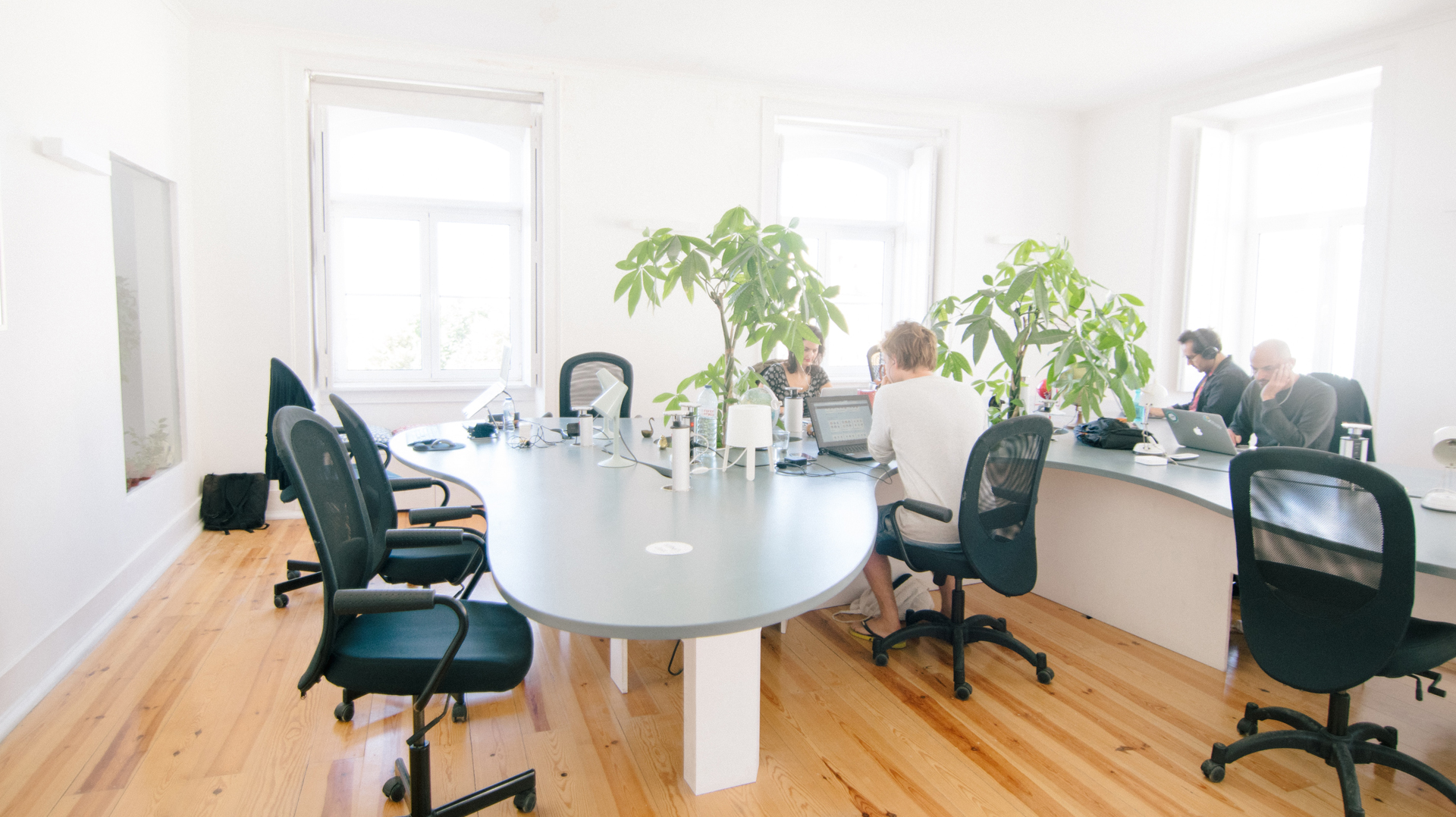 Facebook ads allow you to use A/B testing. Therefore, if you have multiple ads running and would like to see which one is performing better, you can use A/B testing. A/B testing is essential because you can test for multiple things like calls to action, body copy, headlines, and graphics.
When using an A/B testing tool, ensure that the ads have run for a while so that you can get accurate results. Once you get the results, you can stop the under-performing ads and reallocate their budget to the ad that is doing better.
Select Your Main Ad Objective
There are three categories that Facebook offers for ads, conversions, considerations, and awareness. As the names of the categories suggest, your financial advisory firm could strategize for different results when using Facebook ads. The awareness category ensures that you can reach your target audience and create brand awareness.
Once you have covered the awareness category, you can get into the consideration and conversions category. These stages allow your firm to get into specified actions and conversions like gaining traction and having people download your app. These are all excellent options depending on what you would like to achieve.
You may want to create awareness because you are entering a new market or offering a new service. You could also be looking to generate traffic to a new website that you are promoting. If you would like to have better results, it would be best to familiarize yourself with these objectives.
Please take note of the consideration category since it is the category that will help you attain your lead generation objective. Lead generation can allow you to create a lead form on the ad platform and assign specific ads to it. It will then trigger a profound engagement level to collect data fields like email addresses, phone numbers, and names.
Use Facebooks Built in Analytic Tools
Facebook offers a considerable amount of reporting and analytic tools, as aforementioned briefly, that can help you monitor and determine the progress your ad has made. The results let you know if and where you need to make changes for either current or future ads. Do not hesitate to make a change mid-campaign if you realize something is not working.
As mentioned earlier, Facebook collects information from users. Therefore, you could access that information and save it for use in your future Facebook campaigns.
Smart Use of Sales Funnels for Financial Advisors
It would be best to remember that you are a professional financial advisor and not a marketing guru. Therefore, while it is essential to learn the basics of marketing and how you can get leads and make sales, your primary focus should be on generating new business and managing your clients. Luckily, there are multiple solutions you can use to develop and implement marketing without losing sight of what is essential.
You must employ the use of sales funnels for your financial advisory firm since your goal is to grow leads via the buying process. When you properly craft your sales funnel, it will generate leads and convert them with attractive CTAs, valuable insight, and guide your client on a buying journey.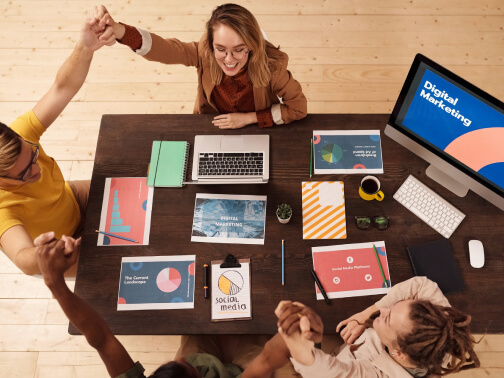 If you have a financial advisory firm, video ads are the best way to run your ads. All you need to do is create video content that promotes your firm or the services you offer. Ensure that it is short but it has detailed information.
A video ad can significantly help a financial advisor and take their business to the next level. For instance:
It can improve your SEO since visitors may stay on your page longer to watch the video, especially if it is captivating.
It can also help you get more conversions since a video can explain your services better and take any doubts from their minds.
It also helps you stand out, and it is easier for your audience to process than text.
To create an excellent video ad, ensure that the headline is compelling, the introduction is excellent, and add captions since some people tend to watch Facebook videos with the sound off. Make sure that your video tells a story, and it has your contact information or a call to action at the end.
Should Financial Advisors Boost Thier Facebook Ads?
Facebook ads are great for generating leads and sales, as long as you know how they work. However, it is also easy to spend a lot of money at a fast rate on boosting your Facebook ads, which is not cost-effective. Instead, it wastes your money. You see just because good ol Mark Z. has made it easy to press a button to run an ad does not make it a good thing.
You need to set up a business manager on Business.Facebook.com and run your ads through your ad manager. It will give you far more analytics, more detailed targeting, and you will waste far less money.
Factors such as not targeting your audience correctly and seasonality could sink your budget and impact sales. Therefore, ensure that you are well informed before using a Facebook ad to generate leads and sales for your financial advisory firm.
With An Expert Here at Alpha Bay Media
Facebook advertising, like any other digital platform, regularly changes. If you are worried that you will not keep up with all these changes and keep up with your business and the financial market, you could hire a digital marketing agency like Alpha Bay Media.
Working with professionals will ensure that you can stay on top of all the latest trends. It also allows you to focus on other important matters that require your attention. Are you interested in learning more about marketing your financial advisor business? Book a free strategy call with our team today so that we can learn more about your business. Schedule a call