Marketing for Financial Advisors
Most people do not consider email marketing when developing a marketing strategy for their business. Instead, they employ other marketing channels like pay-per-click, social media, and SEO. These cannot suffice for financial advisors without email marketing, which is an essential bridge between potential clients and financial advisory firms since it connects them directly and can be beneficial for both.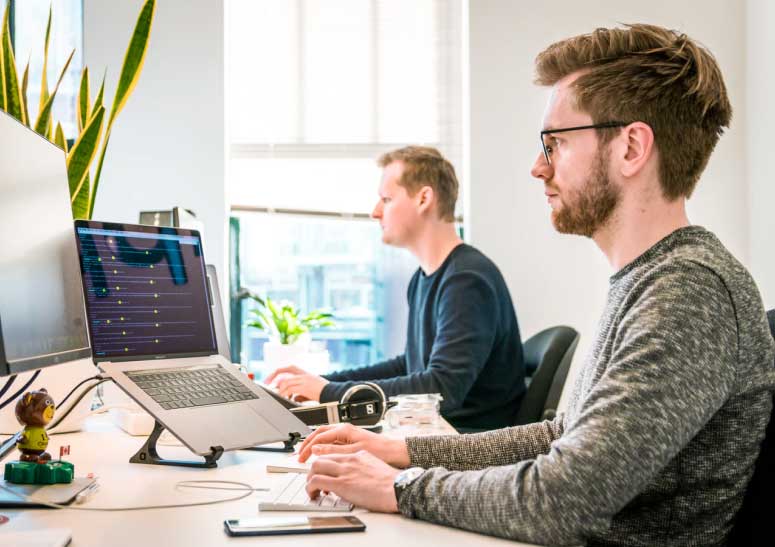 Email marketing allows one to send a commercial message to people who are either customers or prospective customers via email. It involves using email to solicit donations or sales, request business, or advertise. Therefore, a financial advisor can use email marketing to connect with their clients or potential clients.
Financial email marketing starts when your prospective or current clients sign up to receive emails from your firm. The email sign-up form can often be found on your financial advisory firm's landing page or 'contact' page. Your sign-up form should include a positive reinforcement like an eBook, whitepaper, discount, or any other customized offer that will make visitors and customers want to sign up to receive emails from your firm.
When a name and an email address are added to your email list, the person who has signed up will start receiving emails from your financial advisory firm. Generally, the email messages are usually in the form of an update about what your firm is offering, or a newsletter sent out weekly or monthly.
Importance of Email Marketing to Financial Advisors
As mentioned earlier, email marketing is an important way of connecting financial advisory firms to their prospective clients and retains the connection with their immediate clients. The main aim of sending out an email message is to remind a recipient of your financial advisory firm's value and maintain an open communication channel. It is worth noting that email marketing messages only serve as an industry update, offering information about the innovations related to financial services.
The messages sent via email help keep the clients in the know. It ensures that they know the offers the financial advisory firm has. They are up to date with the evolution in the finance industry and encourages them to book an appointment with the financial advisory firm.
Ensure that you regularly send out the email messages so your recipients do not forget about your financial advisory firm and they contemplate paying for your services. The point is that several people are more open to receiving email messages than traditional outbound advertisements, social media posts, blog posts, and pay-per-click ads that are optimized for search engines. Email marketing also offers you the chance to show off your intellectual muscle.
It would be best if you used email marketing to communicate your expertise to your audience by crafting messages carefully.
How Can Financial Advisors Use Email Marketing?
As mentioned earlier, email marketing is used by different businesses, so you can easily make it take the shape of whatever will suit your firm and work for it best. For instance, you may want to send out a newsletter to your email subscribers at the end of every month, or perhaps you would like to offer monthly updates on what your financial advisory firm is offering. Some people may choose to use email marketing as a channel that provides updates relating to the economy in general and the financial sector.
Financial advisory firms can cover what is happening locally in their email messages, which helps create a bond with the locals who may need financial services for their financial well-being.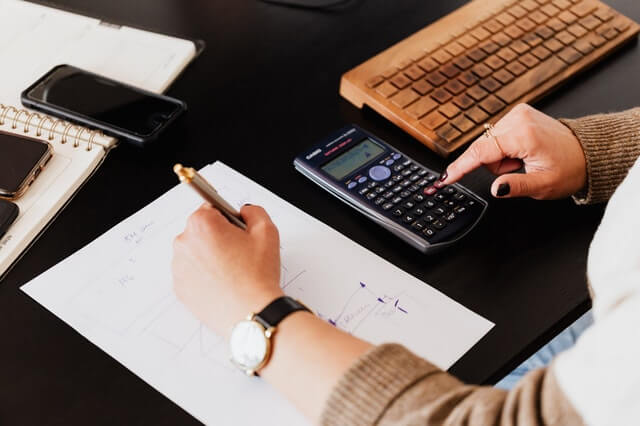 Whatever way you choose to approach email marketing, ensure that the emails you send have important and useful information that your target audience will be interested in. You can always outsource writing from a digital marketing agency if you do not know how to write text that compels your readers.
How you word your emails is essential because when you creatively present information in an email message, it can help create a relationship with your existing and potential clients. It moves them through your sales funnel faster. Therefore, ensure that the information you present is done compellingly, establishes your expertise, and offers insightful comments to your target audience.
Suppose you succeed in creating a meaningful relationship with your audience through email messages. In that case, they will never forget your firm, which improves your chance to convert them into clients in the future.
How to Select Email Marketing Content
The most important thing to note when coming up with email marketing content for your clients and prospective clients is that the content has to add specific value. Give them valuable information, offer information regarding financial challenges, and remind them of the importance of your services. Doing this ensures that your content has more impact on your readers, and it lasts longer.
If you consistently provide valuable information in your email messages, your readers are more likely to look forward to them and open them as time goes by. Email messages with high-quality information will reinforce the value of your financial advisory firm and set the stage for prospective clients to move through your funnel, from top to bottom, when they become clients who produce revenue. It is worth noting that getting your target audience's attention and retaining it is not easy.
When you use a strong headline, it would be easier to capture your target audience's attention. Other than the email headline-making an impact, ensure that the subject line does the same so that the recipient is inclined to open your email and read its contents. Make sure that you also provide valuable information throughout your email message so that the recipient can read all the way through instead of leaving midway before they get to your call to action (CTA).
Your email marketing content should contain everything from insightful editorials to infographics, including updates about the services your financial advisory firm is offering. You can also localize the information if you would like your firm to connect with the locals.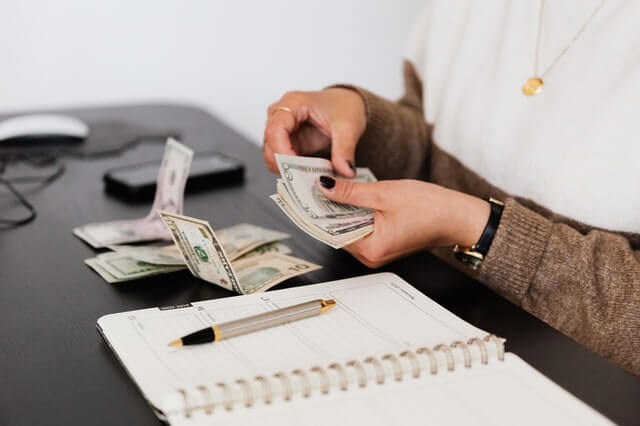 Financial Advisor Email Marketing and Call to Actions
You need to have a call to action in your email message. Otherwise, it is pointless. There will be no sense in you giving insight and offering valuable information to your readers to select a different financial firm to provide them with financial advice.
While it is essential to inform your audience, the goal should be to convince your prospective clients to become clients who produce revenue. Always make sure that you have included a call to action within all of your email marketing messages. It would be even better if you hyperlinked specific phrases and words within your email message's body that will redirect your readers to your social media, blog, website, or any other online footprint of your firm.
A call to action is supposed to convince your email recipients to contact your firm via email or by filling a form on your website to get further information about your services and business. In simpler terms, you will need to use this opportunity to convert and acquire revenue-generating clients. Make sure that you suggest whatever action you expect the readers to take, and push them toward that direction by providing a hyperlink or the contact information of your firm so they can contact you.
This will help you successfully move your prospective clients through the funnel so that they eventually become paying clients. You could also add a hyperlink that redirects the reader to the contact page of your financial advisory firm or place a link that makes it possible to download your website's content. Whichever method you choose, your conversions are bound to increase gradually.
Remember that this is an opportunity for the email recipients to get in touch with your firm. Make sure that you do not send the email messages through a no-reply email address. Using no-reply email addresses when using email marketing is not a good idea because if a subscriber replies to the email, the reply will be lost.
Use your financial advisory firm's email address to send out the email messages for easy communication on both ends should a recipient choose to reply. Remember that it makes sense to link out to your firm's social media, website and blog. When you have a call to action button, it can encourage a recipient to learn more about your financial advisory firm on the links you would have provided.
Some people even use a particular language in their email marketing messages that encourage their recipients to relay the information to their family, friends, colleagues, and anyone else in their professional and social circle. If the message in your email marketing message is particularly insightful, some recipients may share the message with others, which can significantly help your firm expand its reach.
The Basics of Email Marketing
Carefully Choosing Words for Your Subject Line
As mentioned earlier, ensure that your subject line is captivating. The language used on your subject line should be intriguing to the readers, such that they are inclined to click on the message to learn more. Utilize this chance to highlight the valuable and interesting information you will have presented in your email message so that the recipients are convinced to click on the message and read through the entire text.
When coming up with the subject line of your email, think of it as your opportunity to make an impactful first impression on your readers. If your first impression is successful, a significant number of people who receive your message will open it, read through the text, and contemplate responding to your call to action. Think about making your email subject line personal.
You could do something as simple as adding the recipient's name to the subject line since it will increase the chance of the recipient clicking on the email and engaging with your content message. You should note that it is essential to have a subject line in line with the email's content instead of picking one that you think is sensational. Therefore, do not rush through the brainstorming process of coming up with the subject line.
Take your time to review your email message's contents, write down the multiple potential subject lines, and eventually eliminate them one by one until you can select a string of words that you find intriguing and relevant to the contents of your message. If you choose a sensational subject line that does not align with the contents of your message, readers may view your firm as one that is untrustworthy, misleading, and insincere. This will not be in line with your email marketing's primary goal, which is developing a rapport with your audience and proving the legitimacy of your firm.
Timing is an essential part of email marketing. When you connect with your audience at an optimal time, you can maximize your email marketing campaign potential. For instance, there is no sense in sending out your email marketing messages over the weekend when people are unplugging to spend time with their friends and family or are indulging in their hobbies and not spending their time reading emails.
It is essential to do thorough research on who your audience is, find out when they tend to be more receptive to email messages, and send your email messages at that specific time. Generally, it would be wise to send out your email messages on a weekday, preferably in the morning or in the afternoon, since most recipients are more likely to be reading and checking their emails at this time.
The Right Email Content For Advisors
One of the challenges financial advisors may face with email marketing is coming up with the right content and sending it to the right audience. When targeting your email marketing messages, ensure that the sign-up effort is focused on people who are more likely to want to pay for your services. Focus on your target audience and send them emails with content that can appeal to them, and make sure that you send these messages regularly to stay engaged.
The financial advisor drip marketing is usually centered on repeatedly connecting with clients at particular points, building a rapport that often leads to them reaching out via a call, email, or their preferred channel of communication with your firm. You have to consistently 'drip' on your chosen target audience with sequenced messages that are rightly spaced out because it will increase your conversion rate from leads, who will turn into prospects, that will turn into clients. Make sure that you steer any online visitors that may have been on your financial advisory firm's social media, blog, and website to your email sign-up form.
Improve every aspect of your financial advisory firm's online footprint by optimizing search engine content so that anyone who may desire or need financial advisory services can find your firm and be able to sign up for your email list.
Managing Your Financial Advisor Email List
Getting email addresses and regularly sending your audience messages is not all there is to do because you also need to manage that list. You have to segment your email list to send relevant and personalized messages to specific contacts on that list. You will have to continually monitor the engagement once you have sent out the initial email.
Change the call to action and content of your messages for the different segments of your target audience. Automated email marketing is easy, so make sure you learn how to use the automation tools. They can help you send messages at a particular time to all your audience or to segments of that audience at a specific time to maximize the impact.
Always ensure that the greeting and subject line are not automated. Have an opt-out and opt-in button so that those who are not interested in receiving mail from you do not have to see it in their inbox.
Design an Email That is Visually Appealing
You have to do more than divide your texts into paragraphs. Try using graphs and images in between the paragraphs to make the message visually pleasing. You could also include hyperlinks to your firm's online footprint since they can increase your website traffic.
Consider the user experience design because your recipients use different devices to read their email, so you may lose prospective clients if they find it hard to read your content on their devices.
Try and personalize your email messages because it makes current and prospective clients feel that you genuinely care. It may take up a lot of your time and effort, but it will be worthwhile since it increases the chance of a prospective client turning into a paying one. Do enough research on your target audience before you employ email marketing as part of your financial advisory firm's marketing strategy.
Are you interested in learning more about marketing your financial advisor business? Book a free strategy call with our team at Alpha Bay Media today so we can learn more about your business. Schedule a call
Our Services Take Your Business to the Next Level. Send Us a Message to Get a Quote.